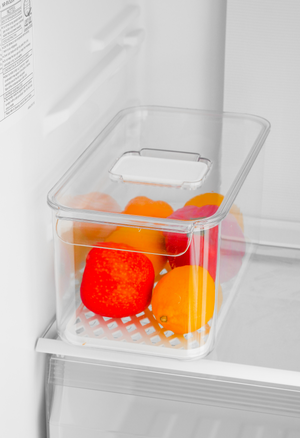 Eli Food Storage Bin w/ Drain
Sale price Price ₱375.00 Regular price ₱550.00 Unit price / per
Are you tired of seeing your pantry and kitchen area full of clutter?
We introduce to you Eli which will make your refrigerator or freezer neat and clutter-free with our acrylic food storage bin. Designed for items that needs a drain. Moreover, the grip design makes it easy for you to pull-out containers you need.
 No need to worry about harmful chemicals on our products. All our products are made of durable and high-quality Polyethylene (PET) plastic and 100% food safe BPA free. 

Product Dimensions (Length x Width x Height)
32 x 16.5 x 15 cm